Directory submission in SEO: A detailed explanation
Marketers try different practices to promote their websites and build high authority. Many Off-Page SEO strategies can build a reputation and enhance the website's visibility. One of the most important terms we have in our mind is Directory Submission; let us dive together and have a better understanding of it.
What is directory submission in SEO?
Directory submission is one of the most popular strategies where the website URL and all other information are submitted into a directory under a particular category. It is one of the best Off-Page SEO strategies that also help improve link-building by optimizing the website.
There is always a crucial role of directory submission in SEO, as it directly impacts your website's search ranking and visibility. However, it is just introducing your website by submitting it to the web directory. That's why we are providing you with the best directory submission sites list where you can present your website.
Types of directory submission in SEO
These are three types of directory submission in SEO
Paid web listing
It is also called a Featured Web Listing, where users can submit their website to different directories. The directory owner will charge some amount, and your website will be submitted within 24 hours. They also offer a package system for a year or lifetime to get more backlinks.
Free web listing
It is also called regular web listing, where the websites will be published on different directory submission websites. Well, the best thing is that you don't need to pay a single penny to get backlinks. But you need to ensure that the administrator will take more time to approve those backlinks, and there is no guarantee that they will approve your request.
Reciprocal regular web listing
It is also a popular web listing type where the users will add a reciprocal link submitted to the site when they activate the directory link. All the authority will be with the Directory administrator, who will decide whether to approve the link.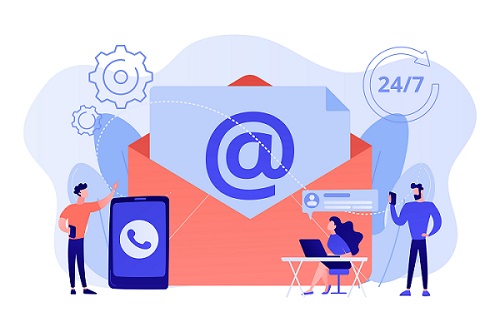 Benefits of directory submission in SEO
Here are some of the main benefits of Directory Submission-
Directory submission is constructive in improving the quality of backlinks on the website, which benefits from improving the website's domain authority.
It is the best way of permanent listing on web directory websites; these links will never get removed from the websites.
It also helps in improving search engine ranking on Google SERP.
Directory Submission helps in linking significant backlinks.
Users will get more customers with this SEO strategy which can improve the positioning of your website.
Website listing in the web directory will also help in building keyword relevance, which will help in increasing the traffic on the website.
Conclusion
Directory submission is one of the essential Off-Page SEO strategies. It has a direct impact on improving the website's authenticity and also the traffic website. In addition, getting quality backlinks can improve the ranking on Google SERP, which we all crave.